How can it be February already?
Before I wax poetic about my fondness for this new month,
let's take a quick peek back at the beginning of this year.
January blew in with sub-degree wind-chills
and bid its farewell covered in the hype of the pending blizzard of February 2015.
The weather bookends of January were joined by a bookend of illnesses,
first the common cold of a rather uncommon duration
and lastly a stomach virus that reduced me to tears.
So January has been full of days spent on the couch
catching up on whatever TV show marathon graced the tube.
My year of gratitude is off to a good start.
Breaking this virtue down into some practical actions has really helped me stay on track.
Erin is hosting her second 1800 minute challenge this year.
I decided to join in again and focus on my goal to be more active
a little more these next eight weeks.
Speaking of goals, Lindsay and I have joined forces
and are challenging and supporting each other to post seven posts and seven days.
I am so excited to challenge my creativity and put some more love into my little corner.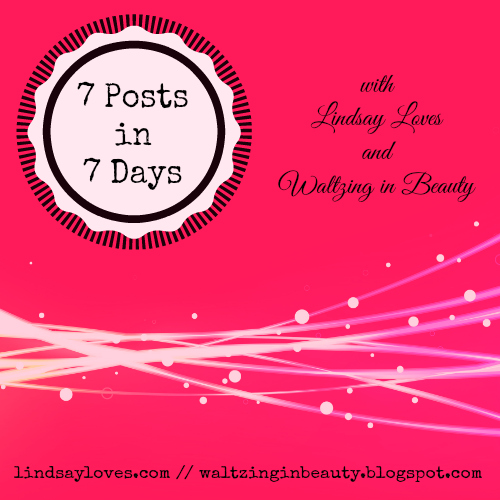 Won't you join our party?
Happy Superbowl!
Hugs,
Christina
P.S. Waltzing in Beauty is two years old today!
I think this calls for dessert ;)
This may be the most wordy tl;dr ever. Sorry, Jenna.